As a criminal justice law firm, J. Ryan Brown Law, LLC is passionate about upholding individual rights and discussing changes in legislation. Each year, our firm offers the Fight For Freedom Scholarship for students to discuss pieces of legislation that have been under recent controversy and explain why they should be abolished or kept in place. Our scholarship's purpose is to award one student with $1,000 to help contribute towards their education. Below are our past scholarship winners:
2023 Winner: Dayton Nguyen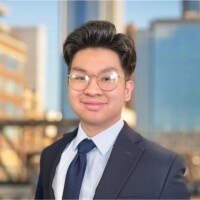 Biography: Hello, I'm Dayton Nguyen from the dynamic and cherished grounds of Littleton, Colorado. The spirit of my hometown, rich in tradition and community, fuels my current adventurous academic journey at the University of Colorado Denver. Here, I am passionately delving into the world of Management Information Systems (MIS) and accounting, a pathway I am thrilled about as it marries technology and business, laying a foundation for an exhilarating future in the corporate landscape. Every day, I am gaining tools to become not just a professional but a pioneer in my field, eager to leave a transformative imprint in the business world through innovative solutions. The future is a canvas of limitless opportunities, and I am energized, ready to carve a unique path with determination and a heart full of gratitude for my roots.
Reaction Statement: "I am overwhelmed with gratitude and deeply honored to be the recipient of the J. Ryan Brown Law, LLC's 2023 Fight for Freedom Scholarship. Growing up in a low-income household, I learned early on the values of perseverance and hard work. This scholarship is a beacon of hope, a validation of my journey, and a gesture of faith in my potential to achieve great heights. It grants me not just financial support but a vast horizon of opportunities, enabling me to chase my dreams without hindrance. From the bottom of my heart, thank you for this incredible opportunity; I am sincerely and profoundly thankful."
2022 Winner: Meredith Buttler
Biography: A South Carolina native and graduate of Chapin High School and Winthrop University, Meredith Buttler spent several years traveling the country with her husband during his active duty naval career. Following years in non-profit work, Ms. Buttler returned to her home state and in 2016 joined the South Carolina Department of Labor, Licensing and Regulation and serves as the administrator for six healthcare professional licensing boards. Dedicated to providing quality government service programs, she is currently enrolled in the University of Southern California's doctoral program in Organizational Change and Leadership. Outside of work and school, Ms. Buttler enjoys spending time with her husband and their two children on their small hobby farm.
Reaction Statement: "Being selected as the winner of the J. Ryan Brown Law, LLC's 2022 Fight for Freedom Scholarship is a great honor. As a full-time working mother and military spouse, returning to school presents significant time and financial challenges. This scholarship greatly assists me in achieving my educational and professional goal while continuing to provide for my family."